Mnemonics 2019 Keynote Lecture by Marianne Hirsch and Ayşe Gül Altınay: Women Mobilizing Memory: Stories of Feminist Co-Resistance.
19 September 2019; 15.30-17.30; Sweelinckzaal, Drift 21, Utrecht University
Keynote Lecture and Book Launch
Women Mobilizing Memory
Reflecting on the shared journey that produced our recent co-edited book
Women MobilizingMemory,
we aim to conceptualize the interventions the process and the essays themselves make in memory studies. By way of stories that illustrate our feminist collaborative practice, we will focus on several key concerns in the field: mnemonic sites and itineraries, transculturality, gender, art and activism, the future.
Marianne Hirsch
writes about the transmission of memories of violence across generations, combining feminist theory with memory studies in global perspective. Her recent books include
Th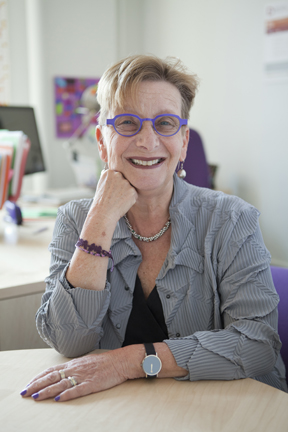 e Generation of Postmemory: Writing and Visual Culture After the Holocaust
(2012);
Ghosts of Home: The Afterlife of Czernowitz in Jewish Memory
(2010) and
School Photos in Liquid Time: Reframing Difference
(2019), both co-authored with Leo Spitzer; and the co-edited volume
Women Mobilizing Memory
(2019). A co-founder of Columbia University's Center for the Study of Social Difference, Hirsch teaches comparative literature and gender studies at Columbia. She is former president of the Modern Language Association of America and a Fellow of the American Academy of Arts and Sciences.
Ayşe Gül Altınay
is Professor of Anthropology and the Director of Sabancı University Gender
and Women's Studies Center of Excellence (SU Gender). Her research and writing have focused on militarism, violence, memory, gender and sexuality. Among her books are
The Myth of the Military-Nation: Militarism, Gender and Education in Turkey
(2004),
Violence Against Women in Turkey
(2009, with Yeşim Arat),
The Grandchildren: The Hidden Legacy of "Lost" Armenians in Turkey
(2014, with Fethiye Çetin),
Gendered Wars, Gendered Memories: Feminist Conversations on War, Genocide and Political Violence
(2016, co-edited with Andrea Petö) and
Women Mobilizing Memory
(2019, co-edited with Maria Jose Contreras, Marianne Hirsch, Jean Howard, Banu Karaca and Alisa Solomon).
This keynote lecture and book launch are organized in the context of the
Mnemonics Summer School 2019: Memory and Activism
. Click
here
for more information on Mnemonics and the Summer School.
Seating is limited, please register
by sending an e-mail to utrechtmemorystudies@uu.nl.